Balloons have a tendency to engage people, no matter how old they are
You won't believe how balloons can be used to quickly fill your space with a colourful atmosphere. We mould the mood through balloon sculptures, balloon decor designs, interior architecture or custom-made balloon objects.
Using your space as a blank canvas, we'll help you create the vibe you want out of thin air.
Eco balloons
We prefer to use only eco-friendly materials
Most of our balloons are made of natural latex. We say no to plastic! Let us know your wishes so we can provide all our services without the use of unnecessary plastic. Latex is a natural ecological type of rubber, made from the extract of rubber trees.
These trees can last for decades, only the milky juice is tapped of the tree, without harming it. They are planted and maintained to harvest this natural material, so this industry does not cause harmful deforestation. The more natural latex products are used, the higher the demand and the larger part of the world needs to be forested.
"We make it our mission to grow the demand of the use of natural latex, to enlarge the total amount of jungle and forest worldwide by partying and decorating."
Out of Thin Air ensures or advises to remove and/or recycle all our eco balloons during festivals and events. None of our eco balloons will get lost into nature since we refuse to cooperate with any balloon release activities.
We take great care of our products and we have a heart for our planet.
We love to party, and we love our planet!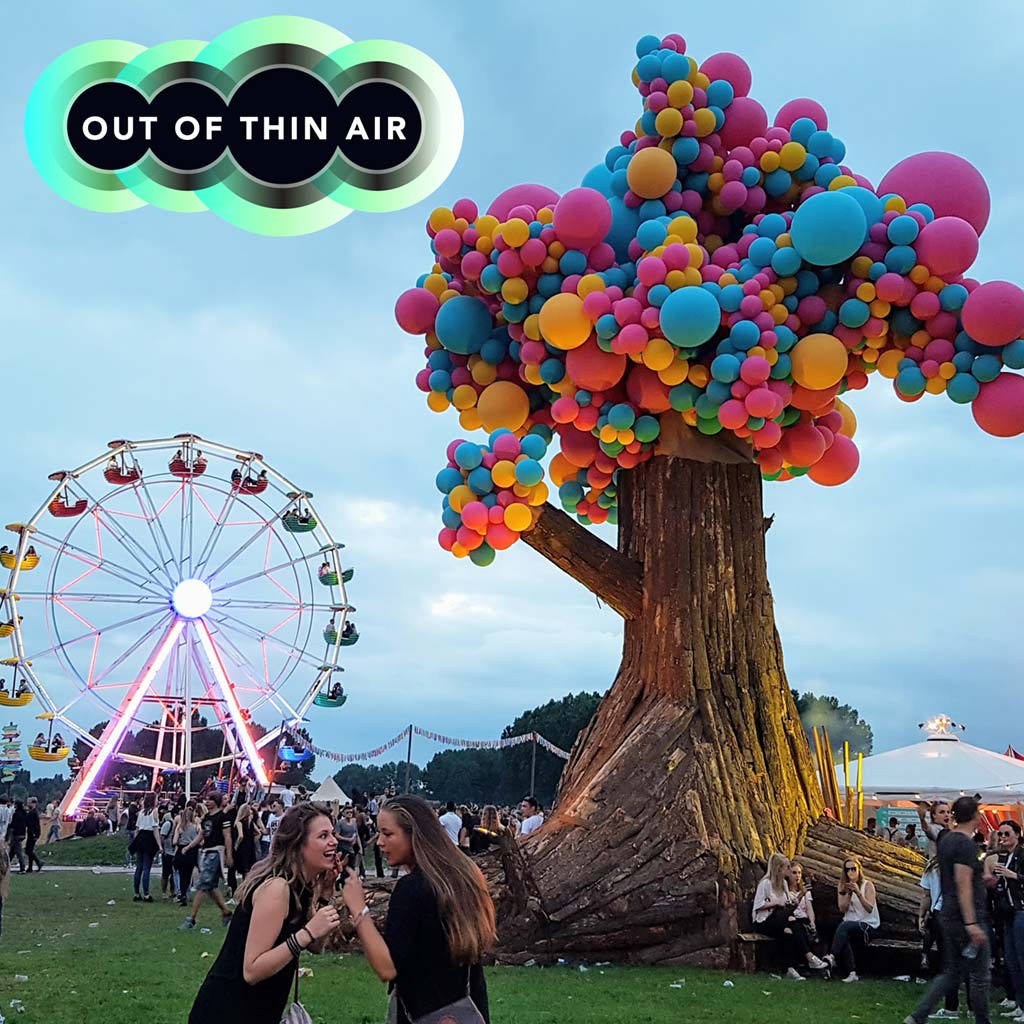 About balloon artist Micha de Haan
It all started in San Francisco 1997.
Micha de Haan found himself folding balloon animals and cartoon characters on street corners. Soon he found better places to work, like touristic venues and small street festivals. There he was rounding up serious audiences.
Micha got his big break
Back in The Netherlands in 1999, he got his big break at a Christmas special for a well-known TV-show. He was on his way to becoming the next big balloon extravaganza. In 2001 he majored in Cultural Entrepreneurship, Concepting and Branding at the Royal Academy of Art and Conservatoire in The Hague.
Micha leads a collective
Today, Micha leads a collective of balloon professionals under the Out of Thin Air logo. It has matured into one of Europe's most prominent balloon creation companies, creating large scale, creative LED balloon-solutions for events, festivals and parties all over the world. And Out of Thin Air keeps on growing its portfolio: the only way is up!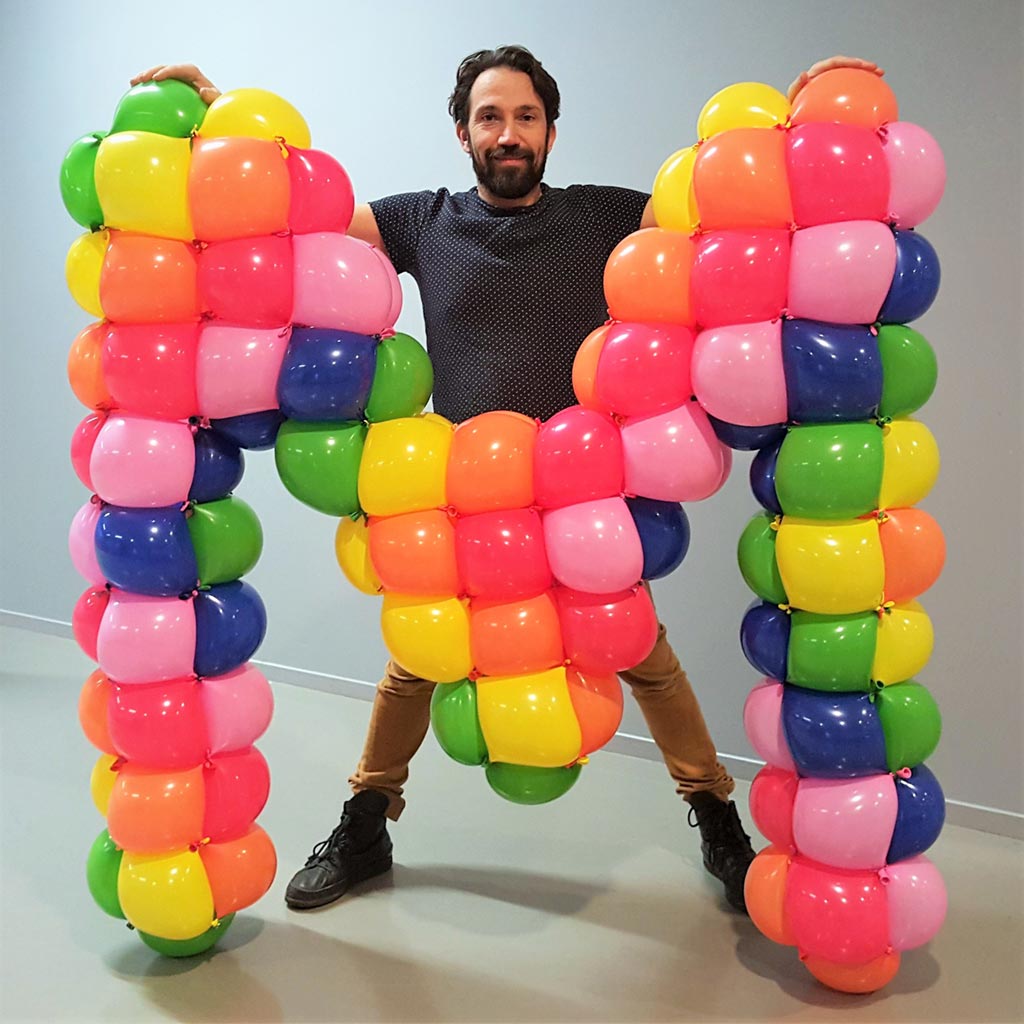 What to expect:
• Professional Team  • Balloon Mood Architects  • Tailor-made performances  • Kinetic Balloons  • Eco Friendly approach